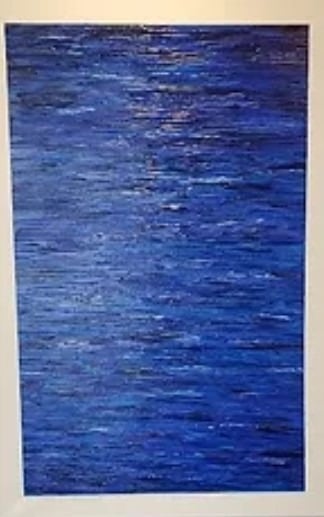 I have been following the pieces produced by Mark and decided to purchase my first painting this past summer. I am extremely satisfied as I had asked Mark if it was possible to develop a piece that reminds me of being on the water (i love boating). The final piece far exceeded my expectations, and that says something because I have been impressed with the various works he had already produced. Mark was extremely easy to work with and even delivered the work himself to ensure I was happy with it.
I highly recommend Mark!
Steve J.
I first saw Mark Dunbar's artwork on Social Media and liked several of the pieces but, the exact color was not what I was looking for. I contacted Mark, we discussed my vision and he sent me a sample to review. Mark then created me a one of a kind painting for my entryway. He exceeded my expectations! I then had him create a separate piece for my bedroom. He was a pleasure to work with, his price was very reasonable and he made the process exciting. I highly recommend Mark's artwork and the fun professionalism he provides.
- Tamara B.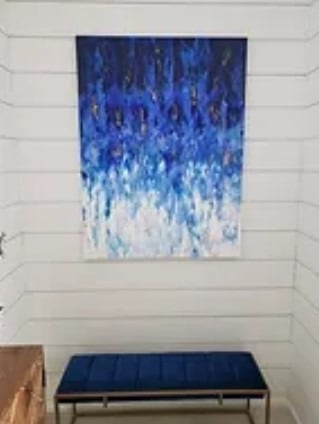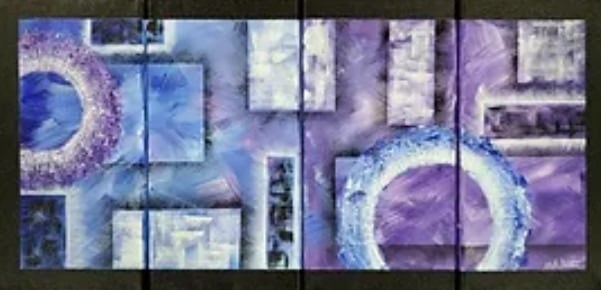 I purchased a four piece painting from Mark. It is absolutely beautiful. I just love the colors he used and the style. I will purchase more in the future. He is very professional and was timely in sending it out. You can count on him for quality pieces.
-Shellie G.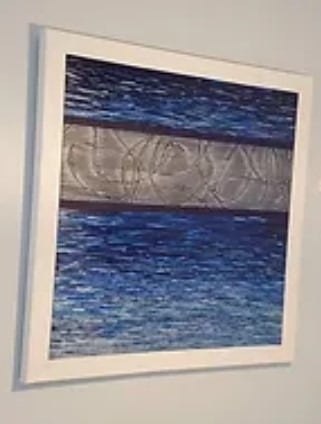 Mark is creative and likes to experiment with color, texture, and technique. After seeing one of his paintings, I told him how much I liked it and if he could create a similar one. He came to my house and looked at the space where the painting would be displayed. I now have a beautiful painting in my kitchen that brings a smile to my face. I highly recommend Mark. He is easy to work with and very professional.
-Shellie C.
I was looking for a birthday gift and realized that a custom painting would be perfect! I sent Mark a message asking him about colors, timing, and size of the canvas that he would recommend (based on where this artwork would likely be placed). Mark created several prototypes based on our conversation and sent the images to review online. They were all awesome, but I chose one style, and he did an absolutely beautiful job on the final product! Great experience, great painting…great person!
Jody W.
I worked with Mark on a custom painting and found the process very collaborative and supportive. Mark took my ideas from our initial conversation and created a small-scale mockup. From there, we discussed some minor changes and he provided helpful feedback for me to visualize the pros and cons of going different directions. Overall, I am very happy with how the piece turned out and now have it hanging in my office as the background to my conference calls
Tyler G.
Simply love the painting Mark created for me to fit into my Syracuse Orange themed man cave. From the start Mark guided me the through the process offering creative ideas and options to get to the end result. The best part is it was just plain easy…. Very reasonable amount of time invested from start to finish. I highly recommend working with Mark!!
-Walt B.